Anxiety, fear, depression, financial woes, and unhappy relationships can all be forms of an unconscious inheritance from our family of origin. Our Constellation workshops offer opportunities to explore personal or work-related issues in the safety of a healing circle. 
October 2017 – May 2018
A deep immersion in the profound healing possibilities that Family Constellation work provides. This eight-month training is for anyone who wants in-depth practice and understanding of this powerful healing modality. Forty (40) CEUs available. Registration is open!
October 5-8, 2017
Join health professionals, educators, executive and life coaches, alternative healers, community activists, change makers and others at the North American Conference in Virginia Beach this fall. We'll meet and learn from top trainers and innovators in this field, and experience Family and Systemic constellations through many lenses. Several from our Constellation Learning Group will be presenters!  Get conference e-newsletter.
October 20-22, 2017
What you receive from your ancestors as strength and pain, love and sorrow is an inheritance that you can balance in this peaceful setting to release struggles, for both yourself and future generations. This is a fun and supportive journey for Constellation Learning Group members, alumni, and friends, with constellations, meditation, breathwork, art, and ceremony, as well as nature walks and a sauna. 
Note: If you are considering joining our 2017-2018 Constellations Learning Group but are not yet decided, you are welcome to join the retreat. Our work and play throughout the weekend will give you a good sense of how we will work together in the coming year.
CONSTELLATIONS FOR ORGANIZATIONS ~ A WEEKEND IMMERSION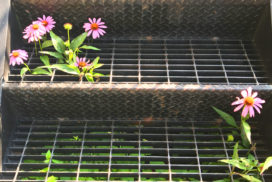 January 13-14, 2018
Executive Coach Volker Frank guides us in learning how Constellations can help organizations achieve their goals. Theory and practice show us how Constellations reveal the relationship dynamics that impact workplace communication, alignment with mission, and ultimately the ability to produce results. 
• Improve difficult relationships within teams and departments and between their leaders
• Engage others in projects that are at risk of failing
• Help teams manage changes in the workplace
Cost: $350. Download flyer.
February 10-11, 2018
When we receive sudden or unwelcome messages in the form of illnesses or accidents, we usually react with shock and annoyance, wanting only to get rid of the symptoms. But these events tend to come with teachings. Constellations are a great tool for understanding what inherent communication might be conveyed through physical symptoms. Registration details coming soon!
Some Previous & Upcoming Workshop Locations