One-Day Workshops ~ Click for Dates
Anxiety, fear, depression, financial woes, and unhappy relationships can all be forms of an unconscious inheritance from our family of origin. Our Open Family Constellation workshops offer opportunities to explore personal or work-related issues in the safety of a healing circle.  Held in the Boston area and Vermont.
"It often seems as if there were an impersonal karma within a family, which passes on from parents to children. It has always seemed to me that I had to … complete, or perhaps continue, things which previous ages left unfinished."
—Carl Jung
November, 2018 – May, 2019
A deep immersion in the profound healing possibilities that Family Constellation work and Systemic Constellation work provide. This seven-month training is for anyone who wants in-depth practice and understanding of Constellation work. Super early bird discount available through August 15, 2018.
Our 2018-2019 group begins November 10-11, 2018. Some of our participants are local, and others come from a distance. We learn and practice both in-person and via live webinar sessions. Forty (40) CEUs are available for Licensed Mental Health Professionals. 
September 28 - 30, 2018
The retreat is a powerful turning inwards time where we work deeply with each other surrounded by the glory of the fall in Western Mass. With Constellations, Breathwork, meditation and art explorations, we expand and open into a greater sense of consciousness. Located at the beautiful Sirius Community, we step out of time to care for Self and connect into the collective wisdom of our circle.
The Blessing Way is open to all and encouraged for participants in the Constellation Learning Group. If you are ready for a deep exploration of yourself, your family and the human condition, join us.
ADVERSE CHILDHOOD EXPERIENCES CONFERENCE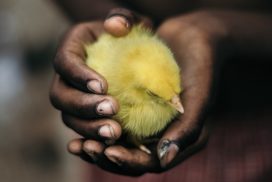 October 11-12, 2018 (Bermuda)
We all know that traumatic childhood experiences shape our future. The ACE research (on Adverse Childhood Experiences) shows that this impact manifests not only in psychological difficulties but also in direct physical illness.
Trauma untreated repeats through the generations and needs to be given opportunities to heal. Samvedam Randles will be one of the presenters, focusing on the intergenerational impact of cultural trauma. This conference is a call to action to give clinicians and others new understandings and  tools. The setting is an ideal space to support this difficult work. CEUs available.
October 26, 2018
Epigenetics have proven that untreated trauma is passed down through the generations. It stays present within us like a frozen layer until it can be resolved. Its visible and invisible after-effects linger on in our social systems, families and bodies, creating constrictions that block the flow of life force and spiritual light.
Thomas Hübl is a modern mystic with profound awareness who integrates science and spiritual wisdom to help us heal collective and intergenerational trauma. Thomas has done remarkable work with large groups of trauma survivors and recently began training mental health professionals in collective trauma integration through the Pocket Project.
A sought-after advisor to social entrepreneurs, business leaders, governments, and spiritual aspirants, Thomas teaches worldwide. 9am – 4pm at 17 Spring Street in Watertown. We have planned an entire weekend of events. Join us on Friday only or the whole weekend.
October 27, 2018
We are all born into systems that profoundly shape us: our family, our community, our religion, our culture and our country. We are often unaware of underlying dynamics that are passed down through these systems. We receive not only the gifts of these heritages, but also unresolved traumas that hinder our forward movement and keep us tied to what stays unresolved from our ancestral past.
This Saturday, an international team of constellation facilitators—all graduates of Thomas Huebl's collective trauma program, the Pocket Project—will explore a collective issue using a social constellation. This is a specific application in the field of systemic constellations for dealing with a larger, collective issue.
In this exploration, the movements that can disentangle us often become visible. 9am – 5pm at Watertown Center for the Healing Arts.  We have planned an entire weekend of events. Join us on Saturday only or the whole weekend.
October 28, 2018
Paul Zonneveld and Mieke Jacobs have been working for more than 20 years with the impact of traumatic events and systemic entanglements in organizations (restructuring, mergers and acquisitions, fraud, accidents, transfer from first generation to the next generation, etc).
Failure to understand the deeper systemic dynamics in organizations often leads to inadequate solutions. Leaders spend their precious time and energy fighting symptoms instead of solving the underlying root causes. Not only does this result in underperforming organizations but it also affects the health of both the company and the employees.
We will identify levers to de-bottleneck organizational dynamics using Constellations. Often, the dynamics become crystal clear when we stop talking and experience what a Constellation of the key players and structures reveals to us.
Paul and Mieke will provide a new lens to look at business issues and fundamentally shift the effort it takes to solve complex organizational challenges. Small interventions at the deeper systemic level can create significant breakthroughs.  9am – 5pm at Watertown Center for the Healing Arts.  We have planned an entire weekend of events. Join us for Sunday only or the whole weekend.
February 23-24, 2019
Susan Ulfelder, ND, LMT, RPP, RDH, the Director of the Hellinger Institute of DC, and a former teacher at the Barbara Brennan School of Healing, broadened her scope from the individual energy field to the family energy field when first exposed to Family Constellations.
She has been assisting clients in releasing emotional patterns with essential oils for over 20 years.  When clearing emotional patterns down their ancestral lines, she observed that the intensity of clients' feelings was often the result of carrying emotions for one or more  family members. Combining this process with Family Constellations allows clients to "out-picture" where the pattern originated and engage in a trans-generational clearing that brings full relief.
Susan has trained extensively with Bert and Sophie Hellinger, and with such leaders as Harald Hohnen, Hunter Beaumont, Jakob & Sieglinde Schneider, Heinz Stark, and Jane Peterson. She has presented her work across the U.S. and at the 1st International Congress of Family Constellations for the Americas.
All are welcome to join us for a profound experiential workshop. **We will be working with flower essences and essential oils. Scent-sensitive individuals may not wish to attend.
Some Previous & Upcoming Workshop Locations